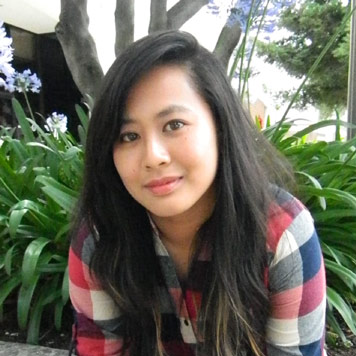 I'm

Erin.

Nice to meet you.

I'm a web designer and developer with a natural curiosity for HTML, CSS, and well-crafted content management systems.
I design things.
I also code them too.
The Technical Stuff
HTML5/CSS3 is my jam, and I can't live without Bootstrap
I use WordPress and ExpressionEngine
PHP and Javascript are fun and usually mixed into my CMS code
I love using Sublime to code and MAMP to set up my local testing environment
Mailchimp is my weapon of choice for email campaigns, and so is Pardot
I use Photoshop and Illustrator on the regular for design
I also use InDesign from time to time when the project calls for it
I work on both PC and Mac, but I prefer Mac
Work History
Avnet, November 2016 to April 2017
Contract Web Designer
San Jose, CA
​Assisted in site migration for a $28bn company

Helped migrate and update designs for over 800 global content pages

Applied different layouts to accommodate new content in IBM WebSphere

Westminster Promotions, June 2013 to August 2016
New Media Designer
Sunnyvale, CA
Programming and configuring content management systems that make it easy for clients to update their content

Planning and designing web experiences with to fit the client's content and needs
Designing and developing responsive interpretation of designs, along with rigorous testing to ensure functionality on mobile devices

Content strategy planning and organizing client content for web design and development

Research and development of new web technologies to use in future projects

Development of internal design team processes

General maintenance of client sites

Edelman, February 2013 to March 2013
Contract Front End Developer
San Francisco, CA
​Development and implementation of designs into WordPress

Development and implementation of social media campaigns into Facebook

btrax, inc., November 2009 to March 2012
Web Designer
San Francisco, CA
Designing and implementing websites into WordPress
Maintaining and updating current client sites
Identifying and fixing cross-browser compatibility issues
Researching and identifying plugins to improve site development
Need more? Check out my LinkedIn profile or
(this stupidly large button will open a PDF)
Now for the fun stuff
I am a diehard knitter (knit fast, die warm)
I also make my own yarn. No idea what I'm talking about? See an example here (not me, but you get the idea)
I play video games regularly; my genres of choice are normally action adventure/aRPGs, music games and MMOs. Sadly first-person shooter games and some third person adventure games make me motion sick
I do yoga to keep my body healthy and my mind sane
Interested in my work, or just want to talk gaming, crafting and/or yoga with me?
(this stupidly large button will open your email client with my email address)